I interviewed Melinda Csecserits because I wanted to record all that we know about these old lost lines Meda garden lines and keep the pedigrees on our archieves.
Melinda works nowadays with Cica cats.
She had to pause her breeding when she had her daughter and she unfortunately lost her older lines that live on with Maria Pavlovsky cats at Cica still with the ancestor Oleg of Meda Garden.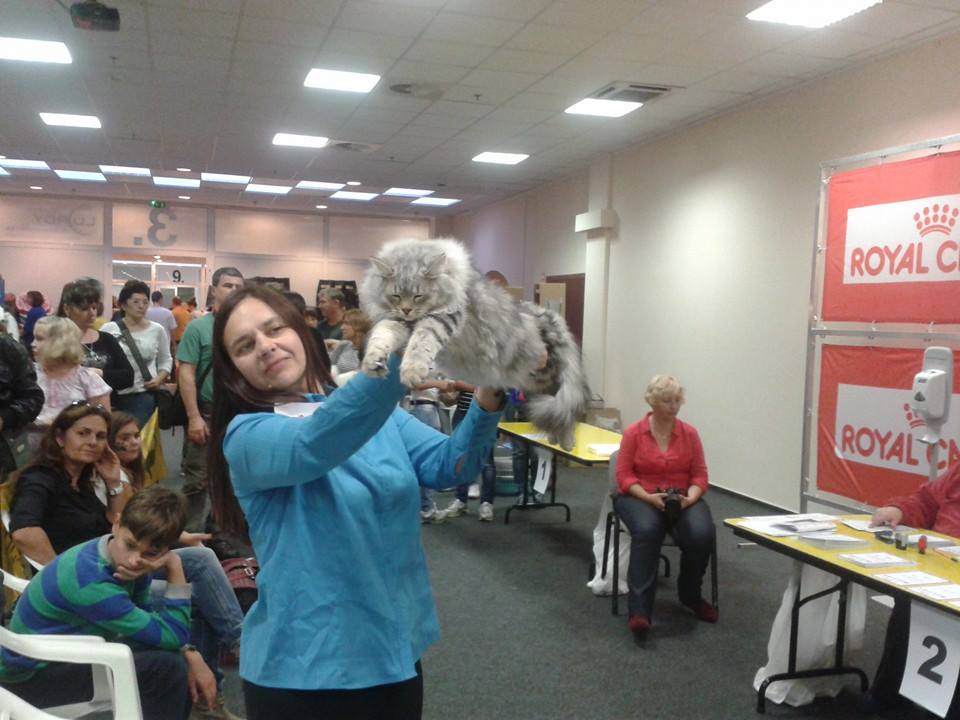 Melinda is an accomplish dog breeder, her dogs are basically the best Colleys you can find in the whole country. She is always faithful to her beliefs, to Traditional Siberian regarding her own breeding,
She knows extremely well all Siberian lines and she started with two beautiful Cats Varya and Baronnet Anzsu from one of those small Moscow catteries who were exterminated since owners did not speak English and could not be competitive.
She started in 1992/1993 and Baronnet was her dream cat, excellent type and boning.
We are storing these old pedigrees on ISBC data collection and I am waiting for photos of these beautiful cats but I already have Varyas and Baronnet pedigrees stored on our archieves.

So we have in Oleg's genealogy long lost Russian lines and Charoit, Seliger, Lagoda cats, also older Russian lines.

Melinda is again having a break on breeding but we hope she will be back soon and we count with the expertise and advice of these remarkable Siberian breeder who puts her knowledge at our service.
She has my admiration and respect for keeping the lines clean for nearly 3 decades.