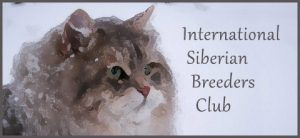 Welcome to Siberian breeders guide and club.
Siberian cats are becoming very popular all around the world. This popularity is not only due to the hypoallergenic factor but also because of their wonderful temperament, good health and beauty.
If like me, you fell in love with Siberians and want to start a breeding program, this web site was created with the help of experienced breeders, feline judges and experts for you Siberians breeders to be and new breeders in need of guidance and help.
If you are already Siberian breeder and think this beautiful natural breed should be preserved without interference of other breeds, please have a look in our club page and Forum.
Daniela Barros.
Here you will learn: